A Review of Clerkenwell Design Week
Clerkenwell Design Week is usually jam packed for the studio, and this year did not disappoint. It was doubly packed with the Interzum design show scheduled for the same week. Here we illustrate just some of the studio's activity.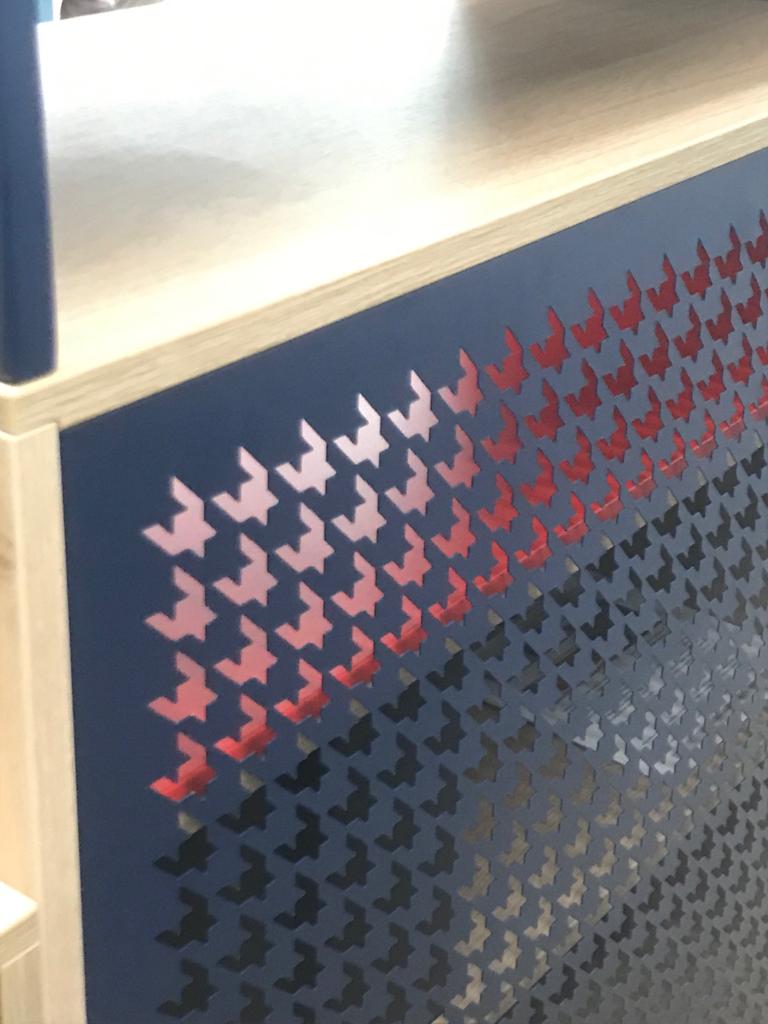 Setting Up
The final part of the preceding week and, inevitably, the Monday before CDW kicks off is always spent setting up the products we have designed with clients. This year we had the privilege of helping Bisley in their London showroom set up a couple of concepts focused on bridging the gaps between formal and informal workspaces and meeting the demands of storage, power access along with surface space. We look forward to refining these new product developments and working on a portfolio roadmap as we move into 2019 and beyond.
Interactive Discussion
Bisley also invited Jones & Partners to present at their interactive breakfast session: The Rise of Activity Based Working - Shaping the Modern Workspace. A full house joined the discussion on how our agile and transient workplace is informing the future of our working environment. The consensus based on how we all more empowered, are more fleet of foot, require easy access to power for our multiple and varied devices and the ability to store our valuables for peace of mind, provide interesting challenges for the design community.
Meanwhile in Connection Seating
We rolled out the new wooden base for a firm favourite in the Connection seating showroom. The seating position of Columbus allows the chair to be used in isolation for privacy or grouped together for relaxed formal meetings, aligned with the demands of our recent working environment changes. The wooden base resonates well in the market.
Finally… off the beaten track
Across the otherside of Old Street, Task Systems have been showcasing the ARC Collection in their showroom window. ARC continues to be successfully received in the marketplace, resonating with a similar message as Bridge at Bisley, that flexible workplaces require flexible and multi functional solutions.